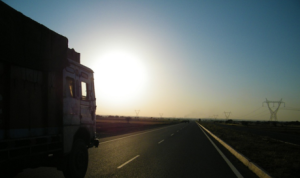 If you run a company or non-profit, you may be considering outsourcing some of your business tasks in order to focus on your mission and save time and money. The real question is, what are the best tasks to outsource? We know it can be daunting to determine which tasks are the right choice, so we've put together some recommendations to help you explore the possibilities and make beneficial moves for your organization.
Accounting
Accounting is a great job to outsource simply because it is a straightforward task that can easily be handled by professionals. Simply supply the person or company with your books and leave the rest to them. Another huge perk is that there are so many accounting firms that you can get competitive pricing for the work being done.
Web Design
Having an in-house web designer may be too underutilized to your business in order to stay constantly useful. Instead, hiring a freelancer or web design firm can come in handy when your company's website needs tune ups. This will save you money that you can then allocate to  the business objectives that emphasize your mission.
Transportation and Logistics
The best task to outsource is your transportation and logistical needs. How much time and money does your company spend maintaining your own freight or handling your own transportation? Hiring a company like Mission Logistics can help you further your business more than you can imagine. We offer our services 24 hours a day, without long-term contracts. We also respect your budget. When you work with us, you're getting a great price, great service, and are lending a hand to our parent company: Goodwill of Southwestern Pennsylvania. Focus on your mission and leave the logistics to us! For more on this, check out the Top 3 Reasons You Should Use Bulk Transportation Services.
Starting to consider outsourcing some of your business tasks is a great first step to aiding in the success of your business. Now that you've seen examples of tasks you can outsource, you're even further on your way to using your resources more effectively to achieve your mission.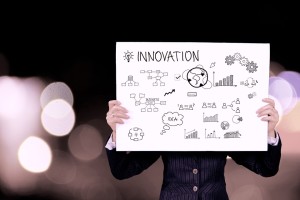 What makes for an innovative business? While innovation is often characterized by the ability to turn a vision into new products or services, it also is the ability to re-imagine things that already are. Therefore, being innovative can sometimes mean  taking something familiar and making it better in a way that it isn't traditionally done by the competitors. These three qualities of every innovative business can help you determine where your business is exceeding and where you may need to change up your strategy.
It Fills a Gap
No industry is perfect, but this comes as an advantage to business owners. When gaps in an industry exist, innovation comes into play. Finding gaps to fill is easier said than done, but rest assured that no industry is flawless, and there is always room for improvement. For example, when it comes to transportation and logistics, you might think that there couldn't possibly be a gap to fill in the industry. However, here at Mission Logistics, we found there to be many company and non-profit transportation needs that weren't being met, including less-than-truckload deliveries and low-budget transfers.
It Has a Greater Good
Innovative companies know that there is a greater good beyond business. In this case, you get what you give. Taking the time to give back to your community in any way helps your business be innovative because it brings perspective and a good reputation. Just like its parent company, Goodwill of Southwestern Pennsylvania, Mission Logistics works to create employment opportunities for deserving individuals.
It Has and Executes a Clear Vision
Here at Mission Logistics, our vision is to support your vision. We strive to handle your transportation logistics so that you can focus fully on accomplishing your mission. It is not enough to just have a clear vision, it must be executed. This means that your company or non-profit needs to be concentrating on your vision so that it can be executed effectively. After all, what is a vision worth if it never gets fully off of the ground? It can be tempting to want to handle everything internally, but at the end of the day, innovative businesses know how to stick to what they do best. Outsourcing jobs like transportation gives you the time and energy your team needs to build or continue your innovative business objectives.
Businesses that strive to put innovation at the forefront of their strategic goals foster success naturally. By filling a gap, focusing on a greater good, and executing a clear vision, your company can be on it's way to bringing innovation to your industry in your community.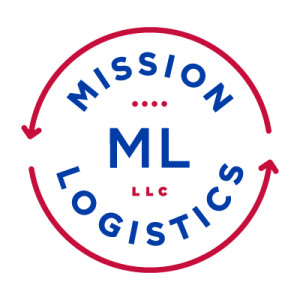 Every business wants to be successful. The tricky part is getting all of the many pieces that make up a business running smoothly as one. These three tips can help you and your team reach your full potential, whether you are a for-profit or non-profit company.
1. Focus on your objective
This tip may seem obvious to some, but time and time again businesses lose track of what they are really trying to accomplish. When businesses lose focus on their objectives, it is often because they are trying to be too many things at once. Businesses that attempt to handle all aspects of their business internally instead of outsourcing tasks such as logistics and transportation needs often find that they aren't allocating their resources efficiently. Success comes when your eye is on the ball. Here at Mission Logistics, we know that it's in your best interest to focus on your mission and let us manage your shipping and logistical needs.
2. Treat your employees well
Sometimes good employees aren't found, they're made. Your employees have an astronomical impact on the success of your business, and how you treat your employees has a big reflection on their work ethic. This isn't to say that you don't need to bring good people to your team. However, it's important to treat them well in order to keep them with your company and get the most out of them for your business. Good employees respond well to being respected and valued. Provide them with the pay and benefits that they deserve, foster a positive work environment, and lighten their workload from unnecessary tasks. This last one ties back to tip number one. Your whole team needs to be focused on your mission and not overburdened with work that could be outsourced.
3. Shoot for good enough
Perfection has no place in the business world. What truly matters is that your business is getting things done. Once you are focused on your objective and fostering great employees, you will be tempted to strive for perfection. However, perfection is a goal that no business can achieve. Instead, settle for concentrating on your mission and getting it done, even if the means embracing a few bumps on the road.
Running a business or non-profit is complicated. Focus on your objective, treat your employees well, and shoot for good enough. Finally, when you need help with your transportation and logistical needs, give us a call. Here at Mission Logistics, we thrive on being a dependable partner and aiding in the success of your business.