Running a business requires a lot of balance to keep things running smoothly. Even when things are going well, it doesn't take much to derail a company's processes, especially when it comes to smaller businesses or non-profit organizations. There are quite a few "wrenches" that can get tossed into the mix, causing smaller speed bumps to mushroom into mountainous problems for you. Watch out for the following potential issues, and make sure you're taking precautions to avoid larger setbacks down the line:
1. When a particular transportation need does not fit your organization's routine operations.
When a company gets this wrench thrown into the mix, its routine can get discombobulated. Some examples of this are when there's a special order or unusual circumstances that are not "business as usual." One of the most important steps to a successful business is having a schedule and sticking to it. Don't miss out on potential business opportunities because they don't align with your normal way of doing things. Those lost business opportunities could be the difference between failing and prospering.
2. When you run into problems managing your own fleet.
Owning and maintaining your own truck or fleet can be more time and money than it's worth. While you're trying to manage this aspect of your business, there are several problems that could suddenly arise. Expensive vehicle maintenance, overworked employees, and drop off mistakes are just the start of the problems you can encounter. These can be a headache at best and detrimental at worst.
3. When You Lose Focus on Your Company's Mission
Thinking about all of the tasks, both small and large, that your company has to juggle every single day can be overwhelming within itself. So one of the worst things you can do is take your eye off  the ball. When you attempt to execute unnecessary tasks into your business plan, you can overload both yourself and your employees. The best practice is to focus on your mission. If you can outsource a task that is bogging you down– do it. If not, you could be draining your resources dry on tasks that aren't directly focused on your mission.
Thankfully, there are resources you can rely on to help deal with the wrenches that get thrown into your business operations. Mission Logistics can help your business flourish by handling some or all of your transportation and logistical needs by eliminating your need to manage your own fleet of vehicles, handling your needs that fall out of routine, and helping you focus on your mission. The best part is that we work with you and cater to the needs of your business or non-profit. It's our mission to let you focus on yours.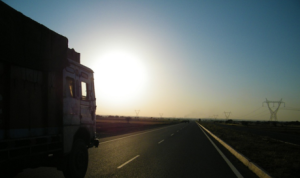 If you run a company or non-profit, you may be considering outsourcing some of your business tasks in order to focus on your mission and save time and money. The real question is, what are the best tasks to outsource? We know it can be daunting to determine which tasks are the right choice, so we've put together some recommendations to help you explore the possibilities and make beneficial moves for your organization.
Accounting
Accounting is a great job to outsource simply because it is a straightforward task that can easily be handled by professionals. Simply supply the person or company with your books and leave the rest to them. Another huge perk is that there are so many accounting firms that you can get competitive pricing for the work being done.
Web Design
Having an in-house web designer may be too underutilized to your business in order to stay constantly useful. Instead, hiring a freelancer or web design firm can come in handy when your company's website needs tune ups. This will save you money that you can then allocate to  the business objectives that emphasize your mission.
Transportation and Logistics
The best task to outsource is your transportation and logistical needs. How much time and money does your company spend maintaining your own freight or handling your own transportation? Hiring a company like Mission Logistics can help you further your business more than you can imagine. We offer our services 24 hours a day, without long-term contracts. We also respect your budget. When you work with us, you're getting a great price, great service, and are lending a hand to our parent company: Goodwill of Southwestern Pennsylvania. Focus on your mission and leave the logistics to us! For more on this, check out the Top 3 Reasons You Should Use Bulk Transportation Services.
Starting to consider outsourcing some of your business tasks is a great first step to aiding in the success of your business. Now that you've seen examples of tasks you can outsource, you're even further on your way to using your resources more effectively to achieve your mission.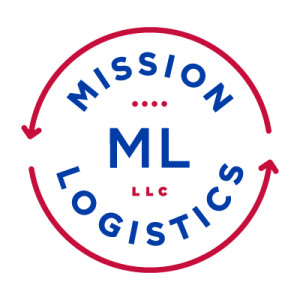 Every business wants to be successful. The tricky part is getting all of the many pieces that make up a business running smoothly as one. These three tips can help you and your team reach your full potential, whether you are a for-profit or non-profit company.
1. Focus on your objective
This tip may seem obvious to some, but time and time again businesses lose track of what they are really trying to accomplish. When businesses lose focus on their objectives, it is often because they are trying to be too many things at once. Businesses that attempt to handle all aspects of their business internally instead of outsourcing tasks such as logistics and transportation needs often find that they aren't allocating their resources efficiently. Success comes when your eye is on the ball. Here at Mission Logistics, we know that it's in your best interest to focus on your mission and let us manage your shipping and logistical needs.
2. Treat your employees well
Sometimes good employees aren't found, they're made. Your employees have an astronomical impact on the success of your business, and how you treat your employees has a big reflection on their work ethic. This isn't to say that you don't need to bring good people to your team. However, it's important to treat them well in order to keep them with your company and get the most out of them for your business. Good employees respond well to being respected and valued. Provide them with the pay and benefits that they deserve, foster a positive work environment, and lighten their workload from unnecessary tasks. This last one ties back to tip number one. Your whole team needs to be focused on your mission and not overburdened with work that could be outsourced.
3. Shoot for good enough
Perfection has no place in the business world. What truly matters is that your business is getting things done. Once you are focused on your objective and fostering great employees, you will be tempted to strive for perfection. However, perfection is a goal that no business can achieve. Instead, settle for concentrating on your mission and getting it done, even if the means embracing a few bumps on the road.
Running a business or non-profit is complicated. Focus on your objective, treat your employees well, and shoot for good enough. Finally, when you need help with your transportation and logistical needs, give us a call. Here at Mission Logistics, we thrive on being a dependable partner and aiding in the success of your business.