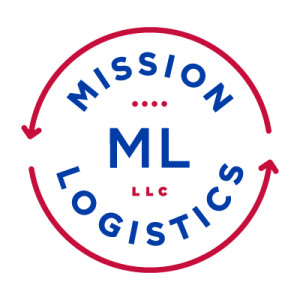 On February 16th, Goodwill of Southwestern Pennsylvania held a press conference to announce the launch of Mission Logistics LLC — that's us! Operating under the Goodwill umbrella as a "fair-profit" company, we're a transportation and distribution service that aims to solve many of the problems commonly faced by both for-profit and non-profit companies.
Mission Logistics LLC plans on filling in the gaps of other transportation services by allowing for short-term contracts and making deliveries with trucks that are not filled to capacity. We also deliver during both daytime and nighttime hours!
This project represents innovation at its finest. By utilizing Goodwill's existing fleet of vehicles, we're able to make this a win for all.  Our customers benefit and Goodwill benefits. Not only will companies enjoy the benefits of working with Mission Logistics, but they will also feel proud to support Goodwill's mission and charitable impact on our society. Board chair Frank Hammond says, "We're excited to see Goodwill optimize its existing fleet and staff in order to meet a business and social need that will generate revenue and benefit existing programs. We challenged Goodwill to think 'outside of the box truck' – and they certainly did."
In our first year, Mission Logistics plans to concentrate its efforts on point-to-point deliveries. However, as we get off the ground, we plan to continually expand and offer even more transportation and logistical services. We also have plans to incorporate "green" efforts for better environmental impact.
Companies and non-profits will be able to trust us, just as they would trust Goodwill's outstanding reputation. With the launch of Mission Logistics, companies have the opportunity to take advantage of outsourcing their transportation and logistics through a trustworthy company that benefits a wonderful cause for our society.
Focus on your mission and leave the logistics to us — we aim to support our customers with their internal logistics so that they have more time to do what they do best. For more, check out the top 3 reasons you should use bulk transportation services.