Best Business Tasks to Outsource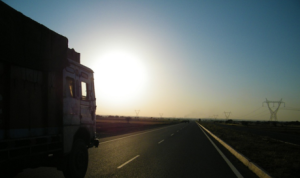 If you run a company or non-profit, you may be considering outsourcing some of your business tasks in order to focus on your mission and save time and money. The real question is, what are the best tasks to outsource? We know it can be daunting to determine which tasks are the right choice, so we've put together some recommendations to help you explore the possibilities and make beneficial moves for your organization.
Accounting
Accounting is a great job to outsource simply because it is a straightforward task that can easily be handled by professionals. Simply supply the person or company with your books and leave the rest to them. Another huge perk is that there are so many accounting firms that you can get competitive pricing for the work being done.
Web Design
Having an in-house web designer may be too underutilized to your business in order to stay constantly useful. Instead, hiring a freelancer or web design firm can come in handy when your company's website needs tune ups. This will save you money that you can then allocate to  the business objectives that emphasize your mission.
Transportation and Logistics
The best task to outsource is your transportation and logistical needs. How much time and money does your company spend maintaining your own freight or handling your own transportation? Hiring a company like Mission Logistics can help you further your business more than you can imagine. We offer our services 24 hours a day, without long-term contracts. We also respect your budget. When you work with us, you're getting a great price, great service, and are lending a hand to our parent company: Goodwill of Southwestern Pennsylvania. Focus on your mission and leave the logistics to us! For more on this, check out the Top 3 Reasons You Should Use Bulk Transportation Services.
Starting to consider outsourcing some of your business tasks is a great first step to aiding in the success of your business. Now that you've seen examples of tasks you can outsource, you're even further on your way to using your resources more effectively to achieve your mission.