3 Characteristics of Every Innovative Business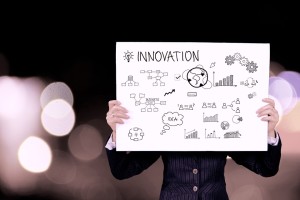 What makes for an innovative business? While innovation is often characterized by the ability to turn a vision into new products or services, it also is the ability to re-imagine things that already are. Therefore, being innovative can sometimes mean  taking something familiar and making it better in a way that it isn't traditionally done by the competitors. These three qualities of every innovative business can help you determine where your business is exceeding and where you may need to change up your strategy.
It Fills a Gap
No industry is perfect, but this comes as an advantage to business owners. When gaps in an industry exist, innovation comes into play. Finding gaps to fill is easier said than done, but rest assured that no industry is flawless, and there is always room for improvement. For example, when it comes to transportation and logistics, you might think that there couldn't possibly be a gap to fill in the industry. However, here at Mission Logistics, we found there to be many company and non-profit transportation needs that weren't being met, including less-than-truckload deliveries and low-budget transfers.
It Has a Greater Good
Innovative companies know that there is a greater good beyond business. In this case, you get what you give. Taking the time to give back to your community in any way helps your business be innovative because it brings perspective and a good reputation. Just like its parent company, Goodwill of Southwestern Pennsylvania, Mission Logistics works to create employment opportunities for deserving individuals.
It Has and Executes a Clear Vision
Here at Mission Logistics, our vision is to support your vision. We strive to handle your transportation logistics so that you can focus fully on accomplishing your mission. It is not enough to just have a clear vision, it must be executed. This means that your company or non-profit needs to be concentrating on your vision so that it can be executed effectively. After all, what is a vision worth if it never gets fully off of the ground? It can be tempting to want to handle everything internally, but at the end of the day, innovative businesses know how to stick to what they do best. Outsourcing jobs like transportation gives you the time and energy your team needs to build or continue your innovative business objectives.
Businesses that strive to put innovation at the forefront of their strategic goals foster success naturally. By filling a gap, focusing on a greater good, and executing a clear vision, your company can be on it's way to bringing innovation to your industry in your community.